Friday, August 15 1989, one of our brothers Gerry Horgan, from CWA Local 1103 of New York, died after being struck by a vehicle driven by a a scab at the picket line. It was not even Gerry's picket line, but he was there to help out his brothers and sisters at another local.
Like many of us, Gerry was a son, a husband, and a father. Sadly, because a scab was intent on crossing the picket line, Gerry's family would never see him alive again. Gerry was a United States Marine veteran, Chief of the Valley Cottage Volunteer Fire Department and a member of the Central Nyack Volunteer Fire Department. He developed, and was Team Leader of the Mountain Rescue Squad of Rockland County, New York.
Wearing Red is about bringing us together to remember a common cause. The cause that Gerry died for. That cause is not a show of disrespect, just the opposite, it is a show of respect for the reason that Gerry died. Gerry was there to help his brothers and sisters by showing them he supported their fight for economic justice. Wage protections, job security, healthcare benefits are all something that we should be proactive to protect. There is a proactive assault on Unions and the middle class. Now, more than ever, is the time to show we are united! So EVERY THURSDAY wear your RED to show your solidarity!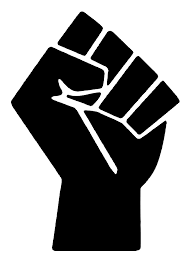 "IN SOLIDARITY"