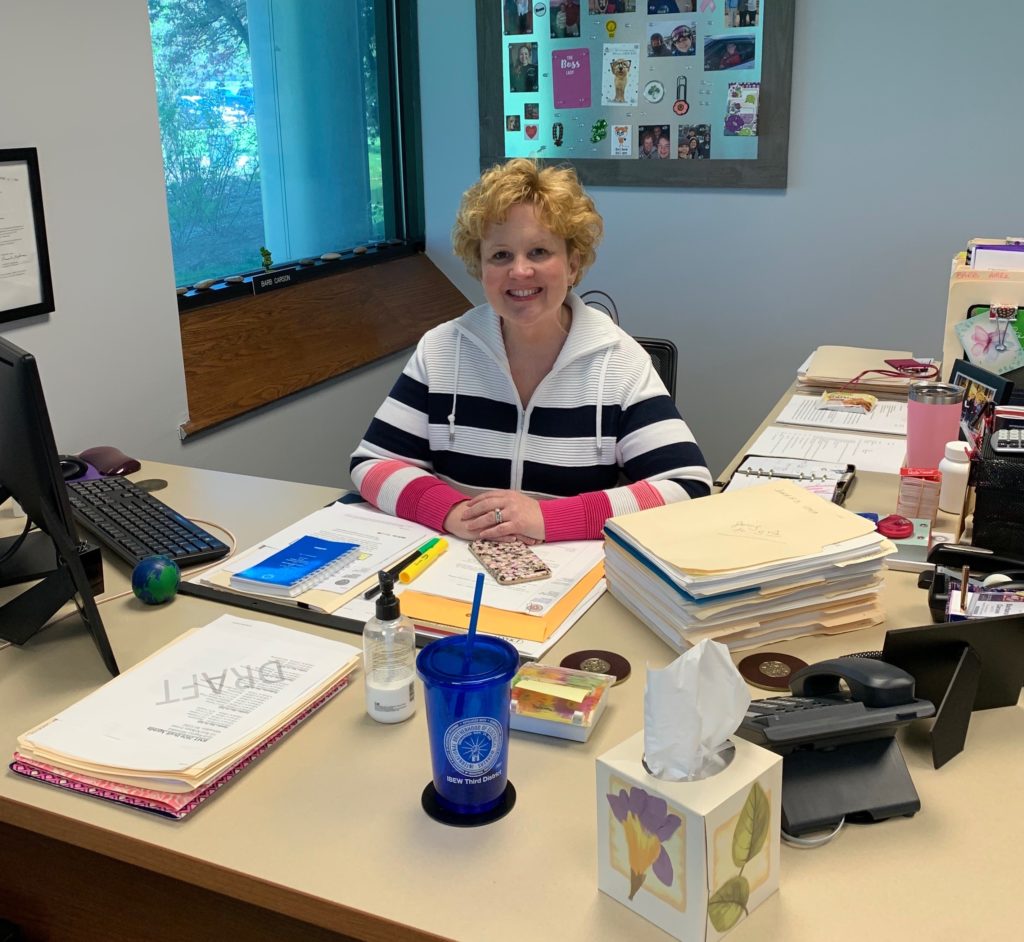 JULY PRESIDENT/BUSINESS MANGER REPORT
We've concluded the contract extension negotiations and come to an agreement I'm proud to bring to our membership for ratification. I'll be holding those meetings in each location over the next couple of weeks. It is important that you VOTE!
Over the past 2 1/2 years you've told me time and again how important Work At Home (WAH) is to you. We were able to secure a long term agreement to keep it and still bargain significant raises and other compensation. The executive board and stewards have unanimously accepted it and I am sure you will too.
I'm looking forward to seeing everyone, answering your questions and ratifying our new contract!!!
In Solidarity,
Barb